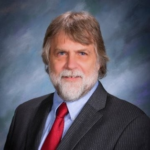 Joseph Suhadolnik
Agent
(212) 596-0853 (Direct)
Dr. Suhadolnik's practice focuses largely on prosecuting patent applications worldwide, primarily in the chemical fields such as polymers, formulations, polymerization initiators, catalysts, pigments and printing.   
He is an experienced patent practitioner and has managed patent portfolios as an in-house agent and as an external agent.   
Dr. Suhadolnik has extensive experience as a research chemist. He is inventor on many U.S. and foreign patents in the fields of UV absorbers, ink jet materials, polymer stabilizers, pigments, and personal care. He has experience in patent preparation, patent prosecution and analysis, organic synthesis, physical organic chemistry, photochemistry, polymer testing methods, and spectral analysis.
As a researcher and as an agent, Dr. Suhadolnik has participated in developing patent strategies as an inventor and patent practitioner and he brings this broad experience to his current practice.
Admission
Admitted to U.S. Patent and Trademark Office, 2004
Education
Postdoctoral Research Associate, Rensselaer Polytechnic Institute, 1985-1987
Ph.D., University of Minnesota, 1985
B.A. University of Pennsylvania, 1980